Reasons Why Platform Shoes are the Best
Platform shoes are a timeless shoe style for fashion lovers and retro enthusiasts! They offer height and glam but they also provide stability and comfort. 
Compared to other types of heels, platform heels are definitely easier to walk in, especially for those who don't normally wear high heels.
Platform Shoes are Designed for Comfort & Style: 
Platform shoes have added support to help with balance. The platform under the ball of the foot helps distribute weight more evenly. This reduces the pressure on the toes and the front of the foot, making them a breeze to walk in, even in heels that are relatively high.
In addition to the added support, platform heels normally have a wider base than other types of high heels. This feature can help provide more stability and prevent wobbling like other heels can cause. This is why platform heels can be a great option for those who want the look of high heels without sacrificing comfort or stability.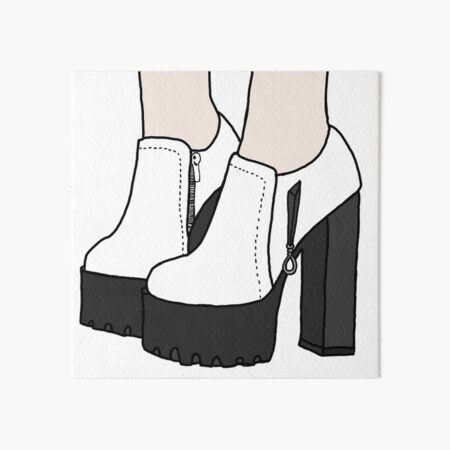 Which Platform Heels Are the Most Comfortable?
I should tell you that not all platform shoes are created equal. The height and thickness of the platform, as well as the angle and shape of the heel, can all impact how easy or difficult a particular pair of platform heels is to walk in. 
Block heels are always easier to walk in compared to stilettos and kitten heels (ouch). The fit and quality of the shoe can also impact how comfy and supportive the shoes are.
If you're shopping for some stylish and comfortable heels and boots check out our platform collection.
To sum things up, platform heels are easier to walk in compared to other types of heels thanks to their added support, thicker base, and more even weight distribution. By choosing high-quality, well-fitting platform heels, you can enjoy the aesthetic and height of high heels without giving up comfort or stability.
Looking for some outfit inspo? Check out some of our style guides:
I hope you got some valuble information from this blog. Your feet will thank you later! 
If you have any other hacks or ways to make your heels more comfortable leave a comment below!
Peace & Love, 
Lynsey 
Designer & Retro Enthusiast
Nectarine Dreams