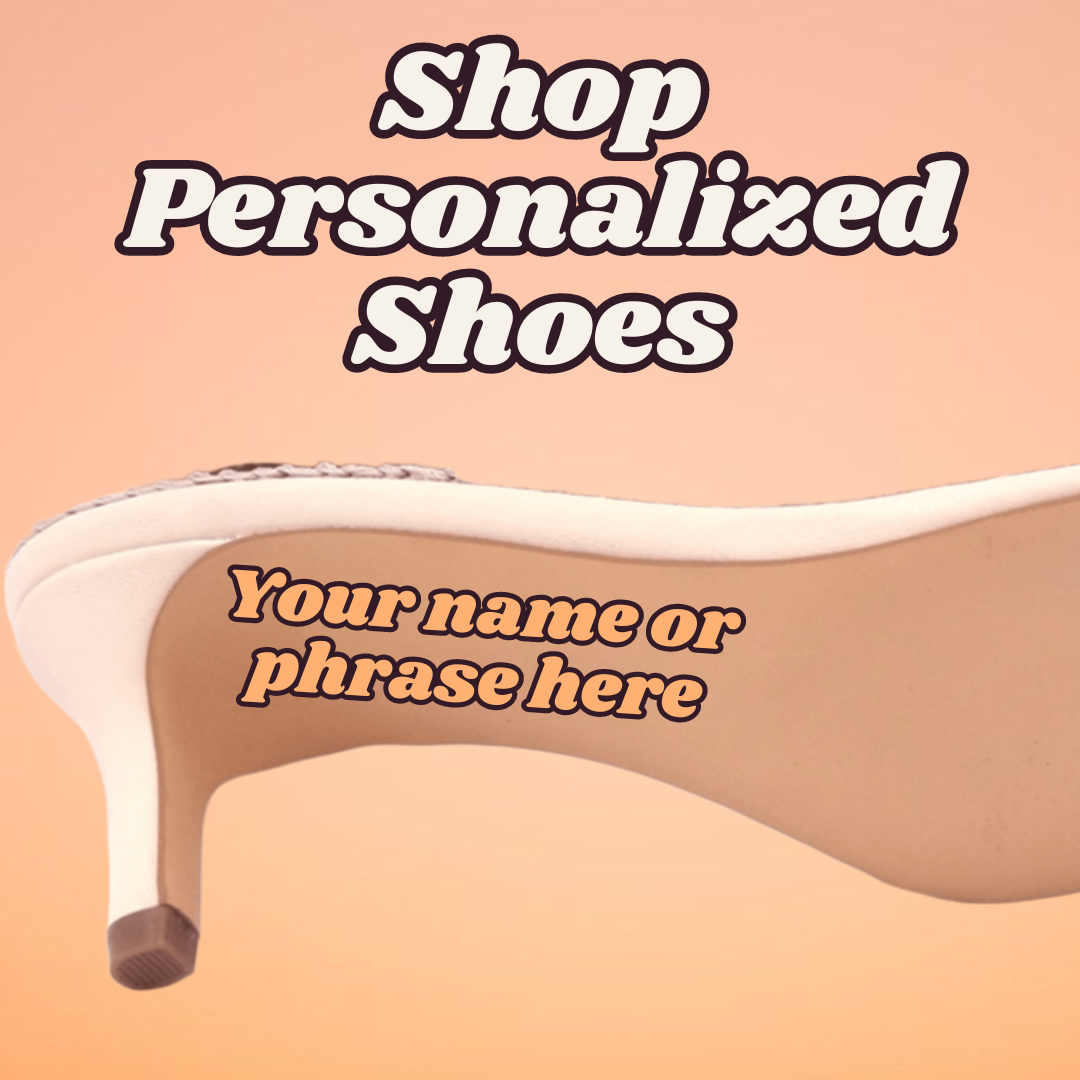 The Perfect Custom Gift
Looking for a meaningful gift? Personalize your shoes with a name or a phrase printed on. Surprise a loved one with a pair of shoes that carries a message from the heart.
Shop Custom Shoes
IG @naomisnews

IG @marielhiggs

IG @aliciavellante

IG @amyxdarlingx

Photo by outtasightphotos_

IG @marilynleebrown

IG @sadgasm2.0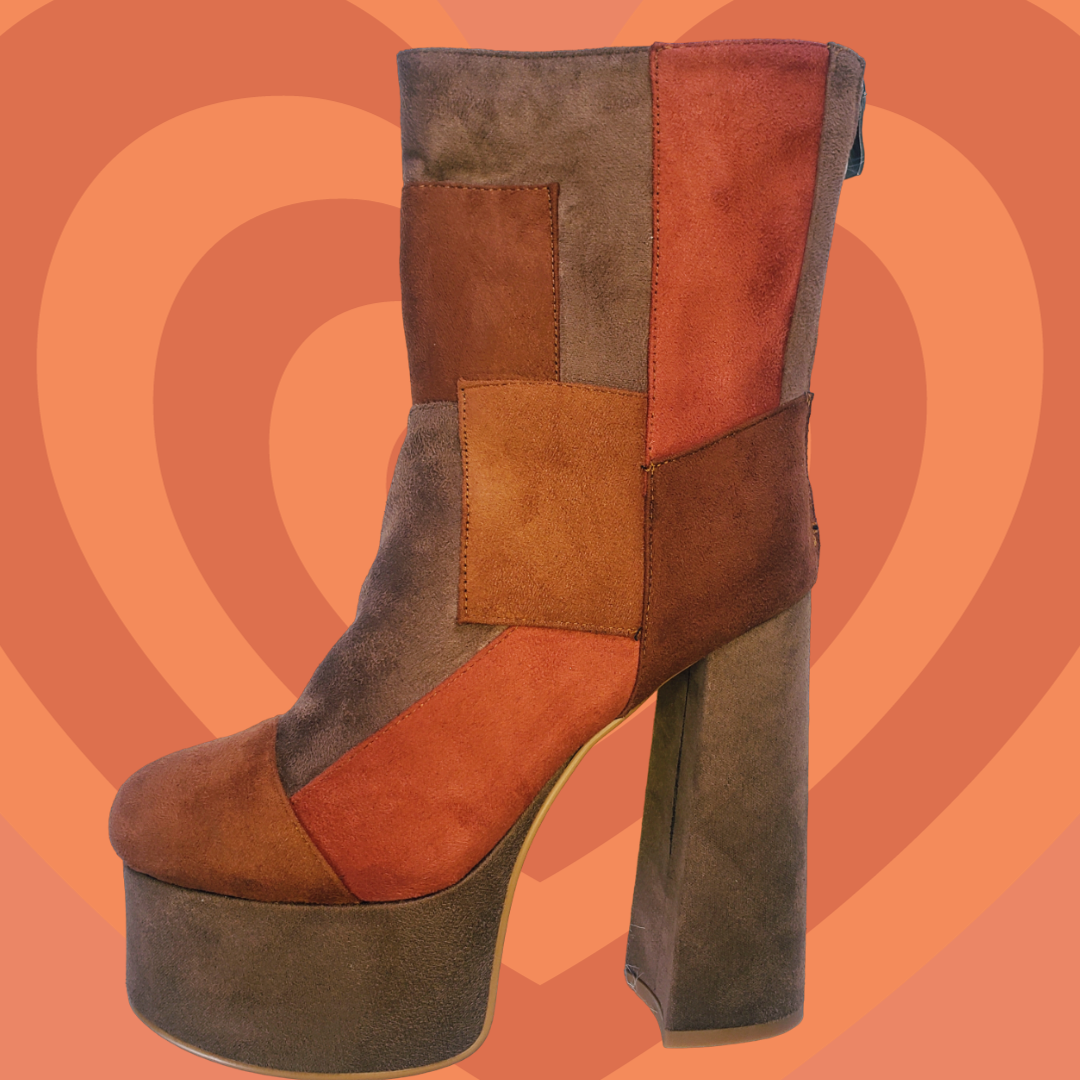 Limited Edition Suede Boots
Step into fall and winter with the new platform suede boots. Inspired by the groovy prints and designs of the 70s, these suede are a perfect ode to the flower power era.
Shop Boots
Small batches, big vibes!
Nectarine Dream shoes are made in small quatities. Your style is exclusive and you shoes should be too.
All styles are limited edition and will be rotated often. This reduces our carbon foorprint and minimizes waste of resources.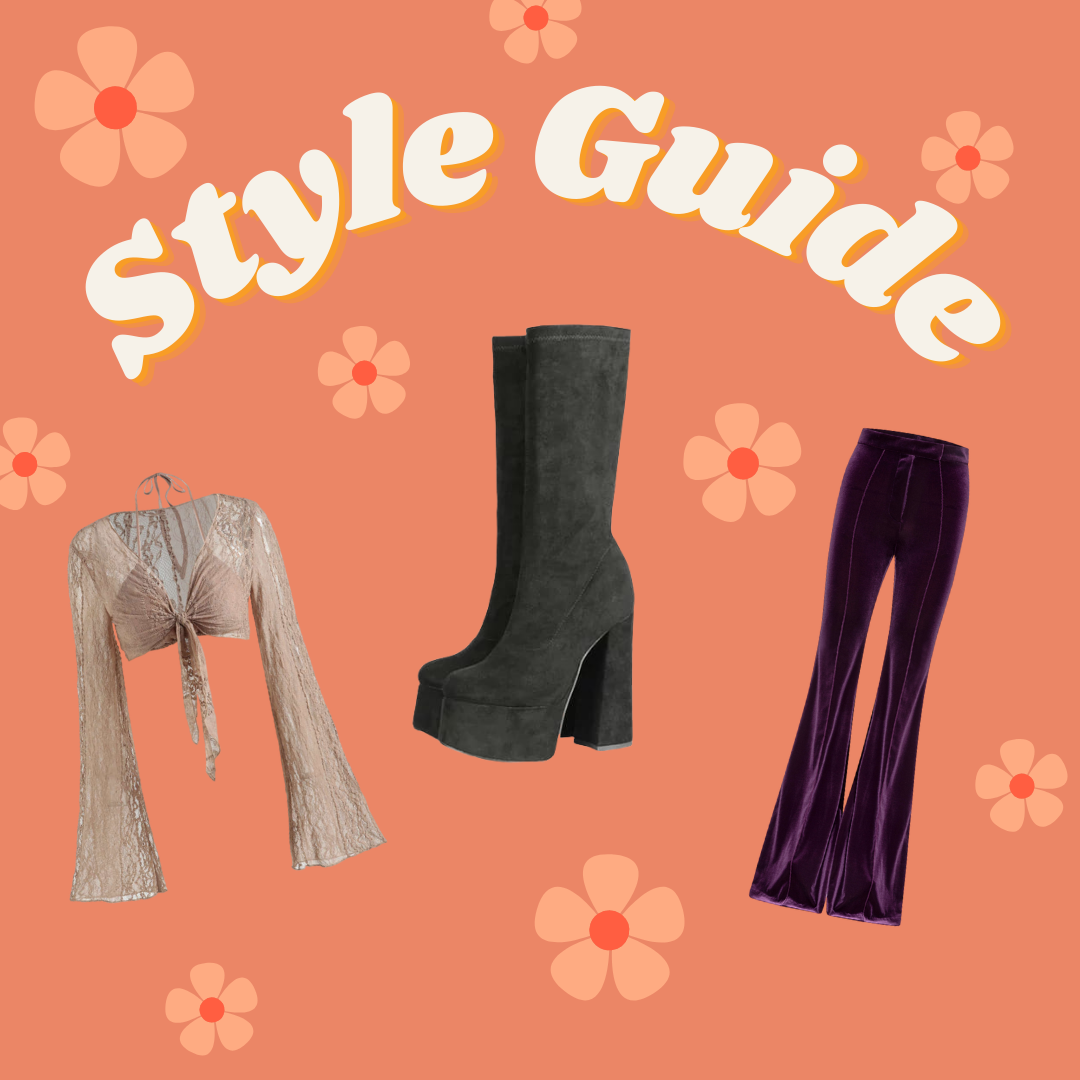 Non-Profit Support
Part of every purchase goes to a non-profit of our choosing. We will rotate the organization we're supporting every few months and make sure at least 75 cents out of each dollar is going towards the cause and goal described.
We are currently donating to: Girls Inc.
An organization that provides girls and young women an opportunity to further their education and have access to other programs and mentorships to help them get past any barriers that may stand in their way such as poor socioeconomic conditions.
More info on Girls Inc.
Recent Customer Reviews
Amy

ABSOLUTELY IN LOVE

These boots are not only gorgeous but they are soooo comfortable! Passed my 4 hour DJ set test with flying colors! Don't think, just do it!

Donna T

Coolest boots

These are incredible boots not only very fashionable, but super comfortable, I would highly recommend them to anyone looking for hip cool style, cutting edge. I have them in black and blue and can't wait to show them off. Lovely designer, who put a lot of heart into the design of them as well was a pleasure to deal with her.
Donna

Michelle

GET THEM

Super cute and easy to walk in. I only wore these once so far but I got soo many compliments!

Léa

Obsessed!!

So glad i bought them!! Customer service was on point, helping me to get them to France!
I've worn them a few times since i got them, they're sensationnal! They even passed the little run test and walking in the rain test. So comfy with the faux fur lining inside!

B A

Glam Rock Gogo Barbie 💙💙💙

Everything I've dreamed of and more!! I've been searching for boots like these for so long. I'm shook how high quality they are for the price. The other boots I've been seeing similar to this style are double or even triple the price. If you're looking for a sign, here it is, GET THEM

Rein

Unbelievable

These boots are absolutely breathtaking in person!!! Theyre honestly comfy with the platform tbh. High quality and very well made. I'm in love, thank you soso much 💕

Natalie

I am so incredibly over the moon with these platforms!! Exceeded every expectation I had & more. If you love retro looks and want a pair of trippy green heels, these are for you, babe! Excited to wear them this summer 🌈

Shania

The photos don't do justice these shoes are so beautiful. The packaging was also a nice touch, thank you for the stickers. I will be returning for sure 👍

Sarah

I am so in love with these boots! They have a soft fuzzy lining that was such a welcome surprise. I must admit I was a little shocked at how easy they are to walk in. They pair well with casual flares or a sassy sixties dress. I will definitely be purchasing them in more colors soon. Everyone should treat themselves to these awesome boots!

Lynn

Obsesssssed!

These beautiful boots shipped out as soon as possible, arrived quickly and the seller always answered any questions I had. (:
Once they arrived the packaging was beautiful and the seller included some extra goodies. I definitely will be purchasing again from Nectarine Dreams. :D

Avery

Glam meets Gogo dream boots

Let me start by saying that they have a FUZZY LINING (the equivalent to a dress with pockets). Surprisingly incredibly easy to walk in and insanely comfortable. A dream shoe for any glam rock gal or go go darling. I styled mine with a psychedelic mini dress but can definitely see them with a leather jacket and some killer flares. Do yourself a favor and grab a pair in every color!

Camilla

Totally STUNNING shoes!! ❤️❤️

These beautiful platforms have got to be my new favorite heels! They fit like a dream, are so comfortable to wear and did I mention they look incredible with anything? They are spectacular in person, and I'm so excited to wear them out!!

Tana A

The sandals are sweet and fit me perfectly. Comfortable and box smelled awesome! Such a great posher you are Lynsey! Thanks so much!

Alyssa A

Gorgeous!! Even better than the photos! And I love how the boots made it just in time for my little sisters homecoming party thank you so much ❤️

Terry

These boots are so warm and cozy!

Tamiko O

Liking the shoes ! Super cute 🥰! Fantastic seller along with FAST Shipping! Will enjoy the shoes ! Definitely recommend this seller !!! Thank You! 😃
Good Vibrations
Inspired by the free spirited souls of the 60's and 70's. Our goal is to bring the love, unity and positive energy from this era back into everyone's life. Embrace your inner flower child and enjoy the little things in life ❤
Our Story