Platform heels are a fun way to spice up your look. Whether you're going for a colorful, eccentric style, a chic neutral outfit or just want to switch up an everyday, casual look, platforms can add that extra pop your outfit may be lacking. 
Platform heels come in so many variations, textures, patterns and colors so it's best to start with what kind of aesthetic you're going for. We'll go through four different categories listed above and depending on your mood or taste you can check out whatever aesthetic fits your mood or personality. 
Groovy Vibes 
It wouldn't be a Nectarine Dreams blog without starting with a fan favorite, a retro 60's, 70's inspired look. Who doesn't love a fun, groovy outfit?! We'll start with the shoes, pick your favorite pair of platforms. Maybe something with a wooden heel or a chunky block heeled boot. Here are a few suggestions: 
You can match them with a pair of bell bottoms or flared jeans with a band tee or plain basic tee. You can even layer it with a suede, crochet, or corduroy vest for maximum grooviness. For a 60's look I would go for a floral printed mini dress, a colorful pair of tights and a headband wrap to match. You'll definitely feel the good vibes in this outfit. Turn yourself into an Austin Powers extra and let that confidence shine! Yeahh babyyy! 
If you're a lover of retro fashion, you'll dig this blog also!
Colorful Eccentric
Don't get me wrong, I love a good neutral look but when I see someone dressed as a human rainbow it just brightens up my day! Now that colorful prints are trending, I see it more and more. Checkered prints, marble, swirly patterns, floral, smiley and heart prints are all trendy ways to add some flavor to your look. Start with a colorful solid platform and experiment with colors and patterns. Some popular colors are lavender purple and everyone is still obsessing over the kelly green. You can even go for a monochrome look and layer with different shades of the same color.
Chic & Neutral 
To start, you could get a plain, solid colored platform heel like the stacked satin platforms everyone's in love with or the patent leather Valentino pumps. If you're going for chic, stick to solid patterns, maybe some plaid, gingham prints even. To pair with the satin heels, you could wear a little black dress, black tights and a black purse or clutch to match. You could also make things super simple with a neutral colored jumpsuit or romper. For a boss chick style, pair your platform heels with a matching power suit.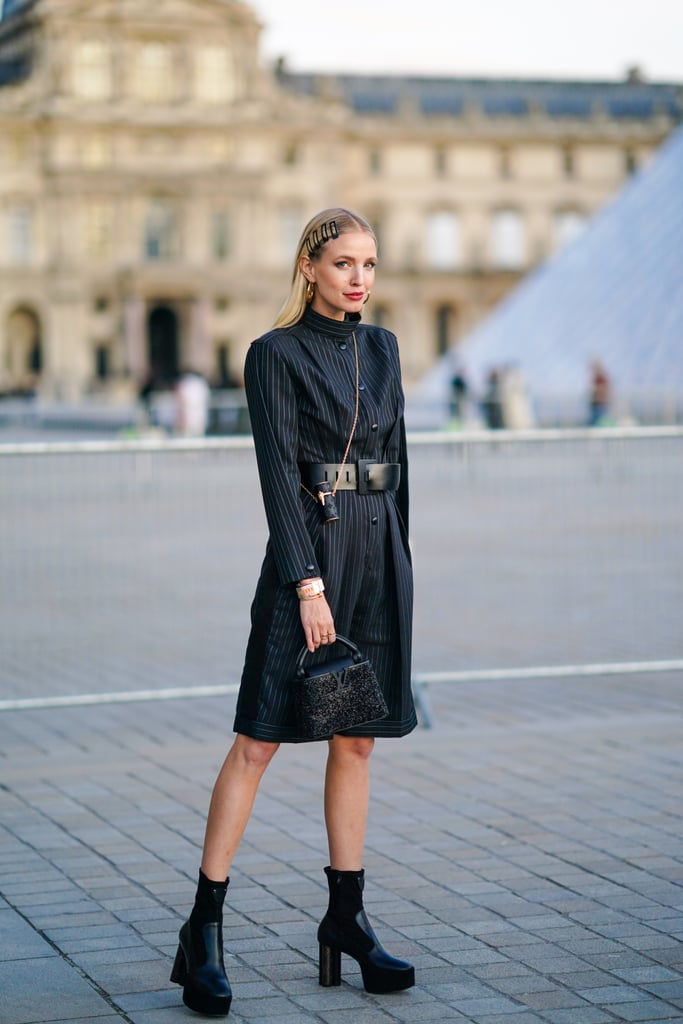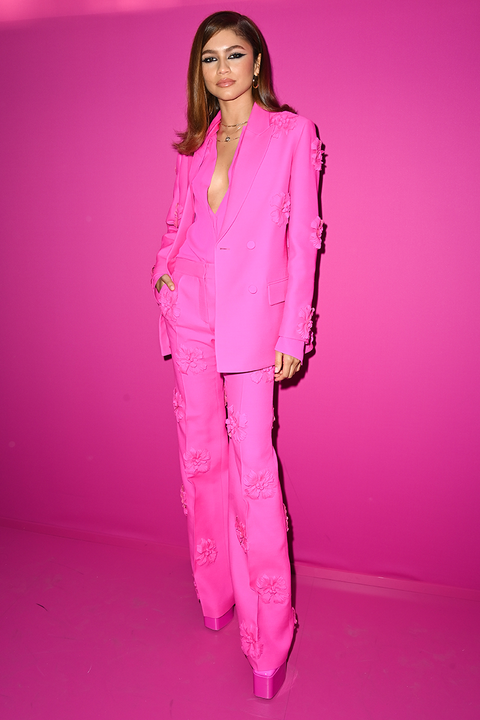 Cool & Casual
Platforms have the potential to elevate the most plain, casual outfits. Pair them with some jeans and a blouse or even a pair of leggings, solid colored or a pattern/color shade that compliments the shoes. I've even seen platform heels with sweatpants and a tshirt or with a tracksuit and it looked great! It's one of those outfits where it looks good on some but I definitely couldn't pull it off. Feel free to experiment and see what looks and makes you feel your best! 
Thanks for checking out our blog, sign up for our email newsletter for more tips and tricks!
Peace and Love, 
Lynsey from Nectarine Dreams