By: Lynsey T 
Owner of Nectarine Dreams and Retro Fashion Connoisseur
This blog will give you some fall fashion inspo with a groovy 70's twist. Whether it's flare pants outfits, sweater dresses, or bell sleeve tops.
Follow us on Pinterest and Instagram for more retro fashion content!
Mixing Fall & 70's aesthetics for the perfect outfit:
Fall fashion and 70's fashion go hand in hand. They both include a lot of neutral and warm colors typically and can be easy to mix together. 
The Staples for 70's Fall Outfits
Here are some essential pieces you can add to your wardrobe for the perfect 70's fall outfits:
Platform Shoes: Clogs, boots or heels

High waisted flare pants

Corduroy or suede mini skirt

Turtleneck sweaters

Bell sleeve blouses
Flare Pants Outfits: 
Some plaid flares, corduroy flares or bell bottoms would be perfect for a fall or even a festive look. Neutral colors would work well but you can also consider dark green, red, mustard yellow or burnt orange.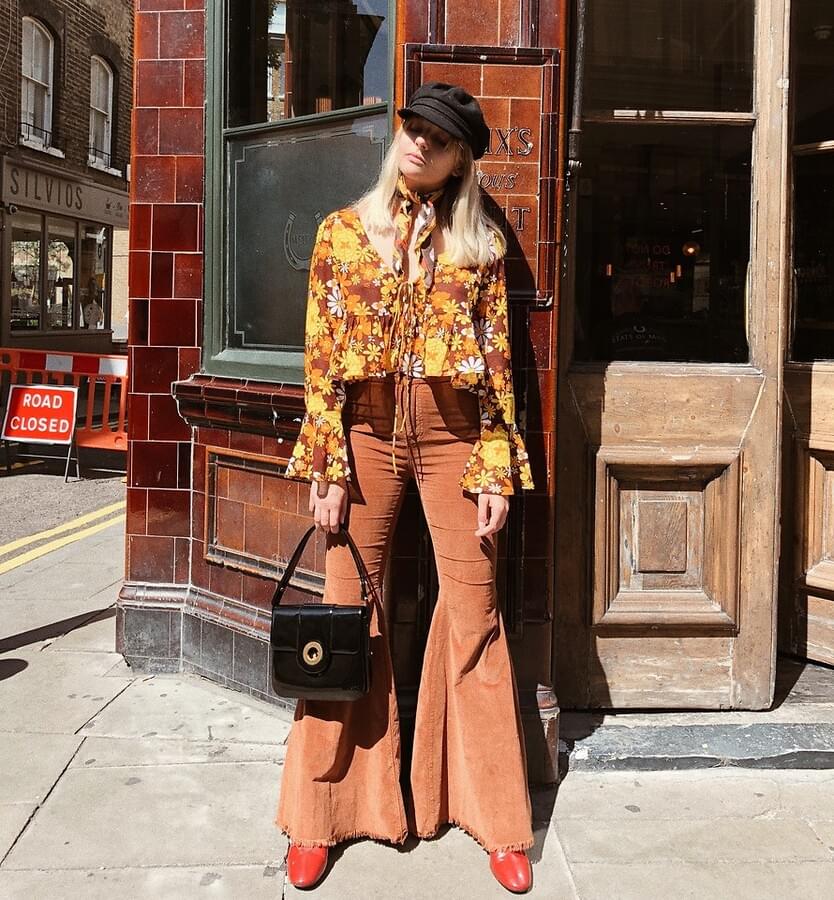 Ways you can style flare pants in the fall:
Add platform boots or loafers

With a sweater vest

With baby tshirts or crop tops 

With a belt and turtleneck sweater 
You might also like the post on what to wear with bell bottoms.
70's Skirt & Tights Outfits:
If you're going for a 70's autumnal look, high waisted mini skirts and colored tights would be perfect! I would stick to suede and corduroy material for the skirt to give off that retro feel.
Ways to style skirts & tights:
Add a sweater on top and tuck it in (or long sleeve bodysuit) 

Pair with a matching fringe vest or jacket

Add a beret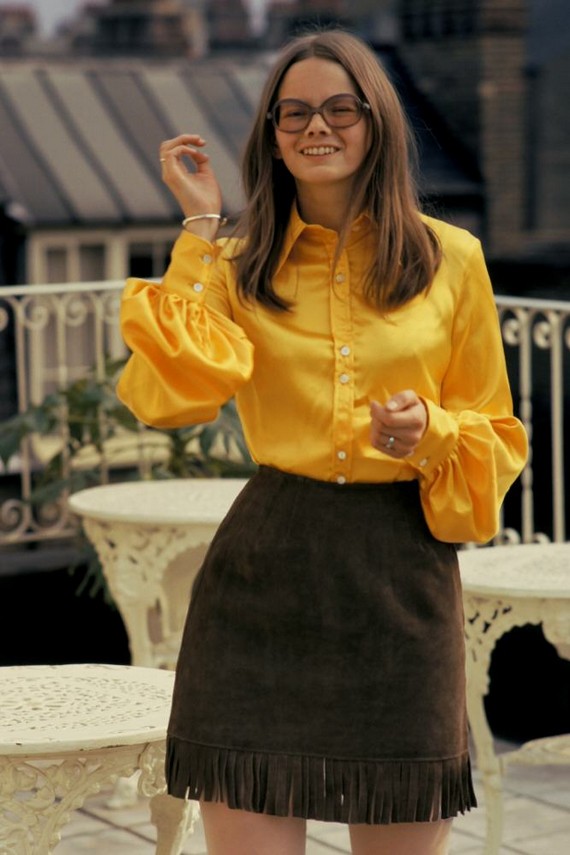 Retro Witchy Fall Looks:
I don't know about you but there's something about the fall time that brings out my inner Stevie Nicks. This style is actually pretty simple to put together. The more flowy and whimsical the better. You can go for more dark colors but if you prefer lighter colors that would work too! 
How to style a 70's witchy outfit: 
Flowy maxi skirts or dresses 

Long flared sleeves

Shauls & wraps

Knee high boots, platforms preferred 

Velvet and sheer textures work great for this style  
Fall Outfits with Jackets: 
Penny Lane Jackets, vintage blazers and suede jackets will give you that effortless 70's aesthetic and are perfect for autumn. 
How to style 70's fall jackets:
Add bell bottom jeans for a casual 70's look

Try a full 70's power suit for a chic fall look 

Pair with the outfits listed above 
Seventies fashion is a fun way to add some personality to your fall outfits. I hope you found this style guide helpful! 
Need more 70's style tips, here's what to search for when looking for 70's inspired clothes. 
What's your favorite fashion trend from the 70's and how would you style it as a fall outfit? 
Comment below, I'd love to hear your thoughts! 
Peace & Love,
Lynsey