1. Platform Slide Sandals- Everyone's still obsessing over platform shoes and that includes platform slides. Black platform sandals are especially popular this season bringing everyone back to the 90's style slides and fip flops. Trends from the 90's and Y2K are returning so there's no surprise seeing these retro style shoes making a comeback. 
2. Strappy Platform Sandals- Strappy high heels and strappy platform sandals are trendy this season. Retro and abstract prints are a plus. Strappy shoes are girly and fun, they have the potential to add flair to a plain sun dress or casual look. 
3. Flatform Espadrilles-  Espadrilles come around almost every spring and summer mainly for their neutral colors and simplicity. Espadrilles come in many different styles. The most common being, flats and wedges. However, espadrille platforms are the perfect in between. They're comfy and give you a little boost in height and confidence!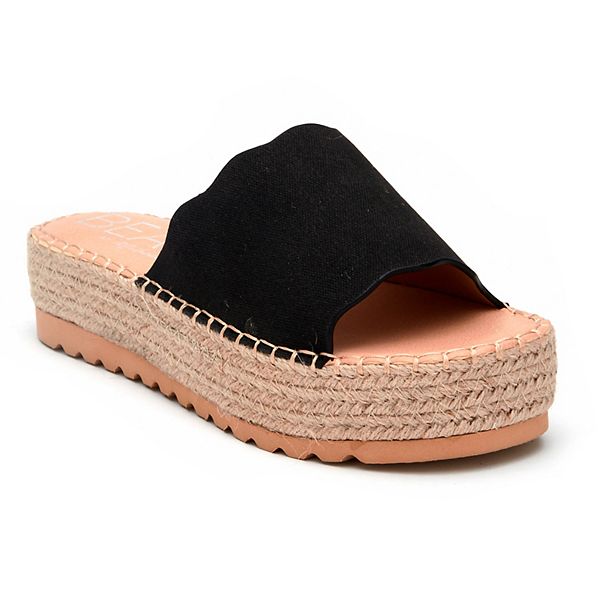 4. Wedge Sandals- No surprise here! Wedges are back and I don't think they're going anywhere anytime soon. Wedge heels are a classic style that seems to come back every summer. You can't go wrong with a good pair of wedges.
Thank you so much for stopping by, feel free to check out our retro 60's and 70's inspired shoe collection!
Lynsey from Nectarine Dreams