Platform boots and heels have been super trendy lately, but what about platform sandals? 
Yes, platform sandals are still in style this spring and summer (2023) and are predicted to stay on trend in future seasons as well.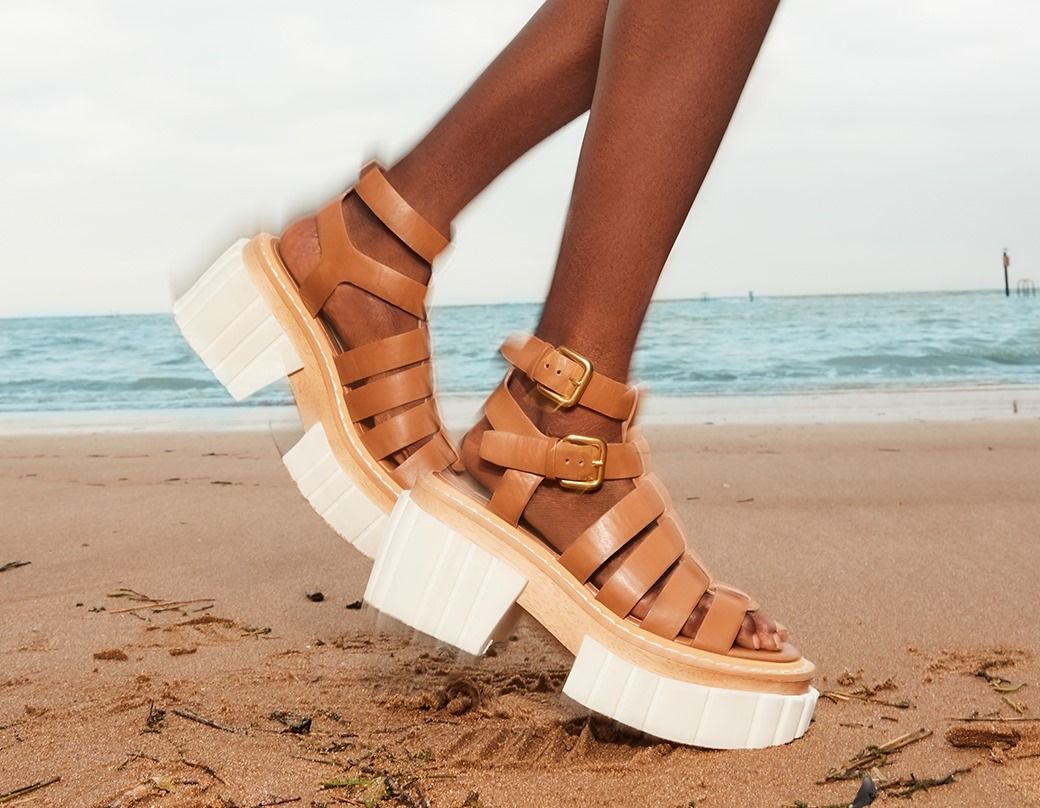 This year you'll be seeing more platform sandals compared to last year. Designers have been inspired by both 70's and 90's fashion lately. Naturally, platform shoes fall into both fashion eras and are becoming more and more popular in today's style. 
What platform sandals are most popular?
A lot of the 90's style platforms are coming back including flatforms and thick platform flip flops. 
Since this trend is on the rise, your favorite pair of sandals probably come in a platform version now. Fisherman sandals, jelly slides, gladiators, birkenstocks, espadrilles and more. 
Platforms were popular last spring and summer but this year they'll be everywhere! With bigger and chunkier designs. There will be a lot of retro, 70's and 90's inspired designs. Colorful, floral, bold prints and patterns.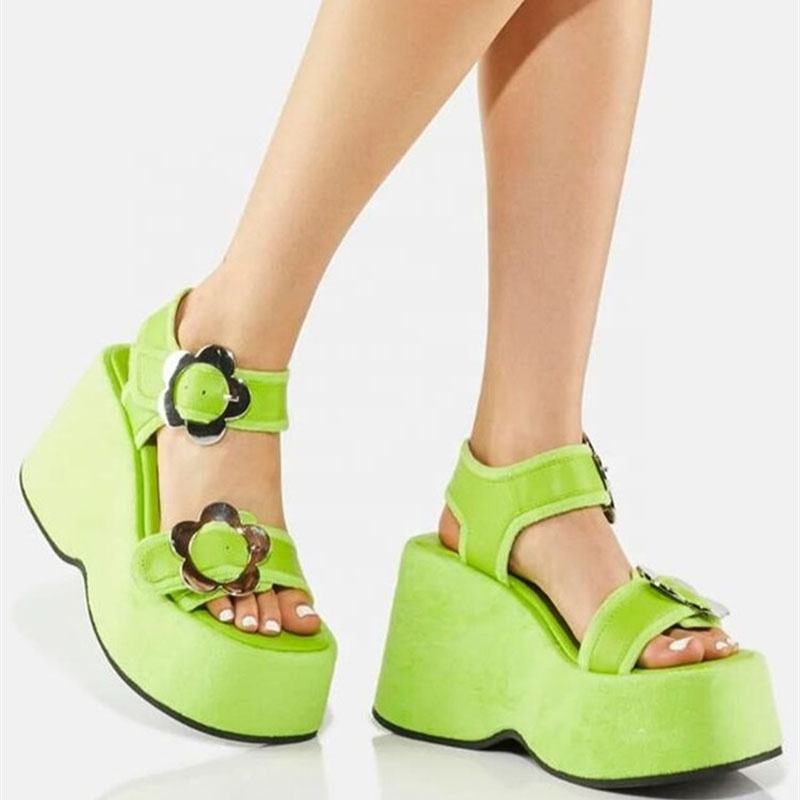 Spring & Summer Sandal Trends:
Strappy, lace up designs (Gladiator heels, ankle wraps)

Metallics

Flatforms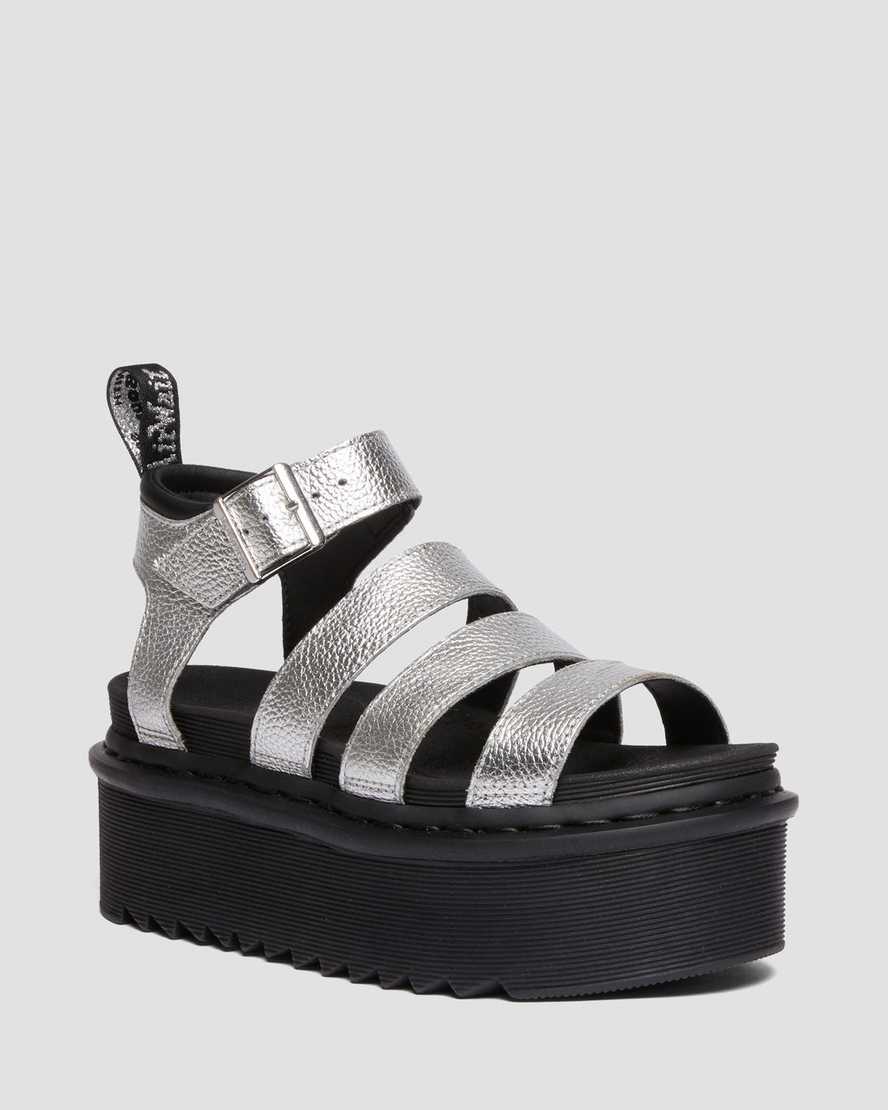 Source: Doc Marten
Source: Imax Tree
Strappy, Lace Up Sandals
Lace up designs are on the rise. For example, gladiator designs that come up to the knee and sandals or heels with wraps around the ankles. 
If you can combine two of these popular styles even better! For an example, check out the 70s Suede Floral Platform Heels.
Metallic Platforms
From head to toe, metallics are becoming extremely popular. Metallic shoes can be your statement piece depending on how you style them. 
Flatforms
Adding a pair of flatforms to your outfit can potentially transform your look from casual to chic. Flatforms make any outfit look more put together. Even if it's just army pants and flip flops, add a platform to them and it'll take your outfit to a new level.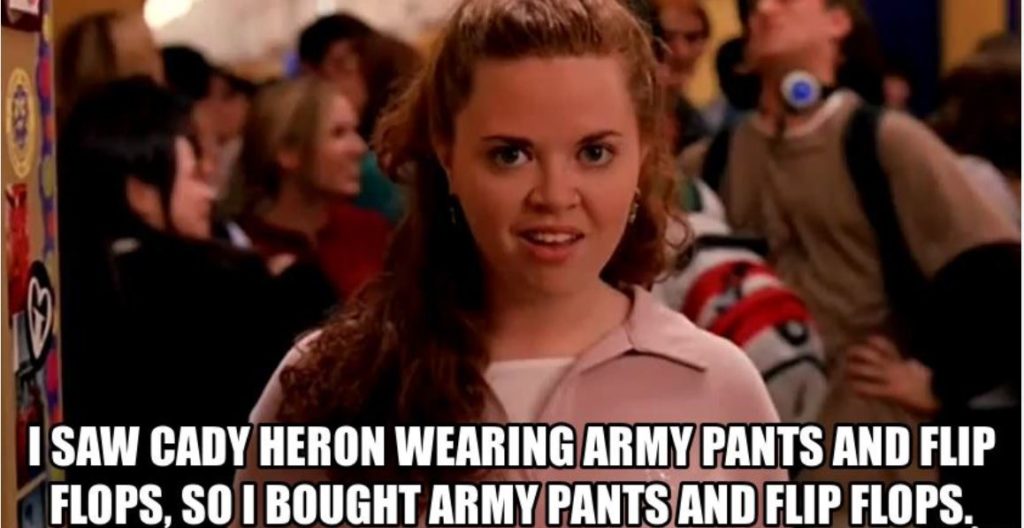 How to style platform sandals?
Platform sandals are the easiest to style now because we have access to so many options designs. 
If you're going for a casual look:
Flatforms, jean shorts and a tshirt

Platform espadrilles and a maxi dress 
If you're going out:
Strappy platform sandals, cocktail mini dress 

Gladiator platforms and a jumpsuit 
70's Inspired Outfits:
Crochet shorts and crop top set with suede platforms

Halter top and high waisted shorts with wedge sandals 
I hope this helped inspire your next outfit! Leave a comment on how you would style platform sandals.
Peace & Love,
Lynsey